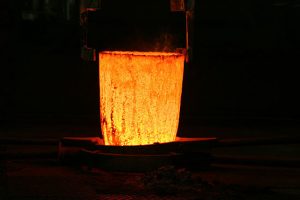 The Dillenberg GmbH & Co. KG is one of the leading casting houses and producers of finished components within the non-ferrous metal sector. Our exceptional market position is based on sound know-how, our long-standing experience and our broad portfolio and comprehensive vertical integration. Today we produce using centrifugal, continuous and semi-continuous, chill and model form/sand casting, and are thus capable of delivering pre-finished parts in over one hundred alloys!
In accordance with our consistent customer orientation, this variety is the basis for our strategy of endogenous growth based strictly on your demands.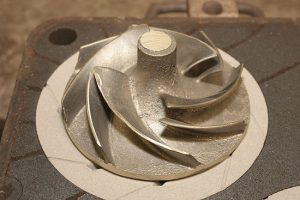 In this manner, we have been able to compete successfully in the market for 100 years and have continued to stand also in the 4th generation of our family for reliability, accountability and continuity in the future.
HistorY
1919
The Dillenberg GmbH & Co. KG company is founded by entrepreneurs Friedrich Dillenberg and Karl Grüne in Düsseldorf – Eller
1921
Friedrich Dillenberg leaves the company
1932
Karl Grüne's two sons join the company, representing the 2nd generation
1936
Innovative production of bearing seats and bushes and worm gears from non-ferrous metals via centrifugal casting
1941
Relocation of divisions of the company to Gersdorf/Sachsen
1958
Introduction of continuous casting
1970
Expansion of finish-machining
1975
The founder's grandson joins the company, representing the 3rd generation
1981
Initial operation of the first computer-operated CNC machine
1994
Certification qualitymanagementsystem
1998
Expansion of quality control
2005
Expansion of casting house capacity via
state-of-the-art induction furnaces
2006
The 4th generation enters the company
2006
Implementation of new company-wide software
2008
Expansion of new production facilities for finish-machining
2013
Certification BG-Siegel "Sicher mit System" for operational safety and health
2015
Expansion of casting house capacity via 2 state-of-the-art induction furnaces
2017
Certification qualitymanagementsystem ISO 9001 : 2015
2019
100th company anniversary