Overview – Services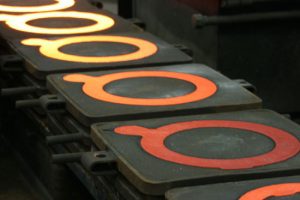 We are the "One-Stop-Shop" for all your needs in the non-ferrous metal segment (CU alloys).
As a producer of single components and small batches, we base our business on customer care, flexibility, the absolute quality of our products – and our service portfolio.
Over the years, we have steadily expanded our foundry portfolio. Today, we possess comprehensive know-how and experience in the fields of centrifugal casting, continuous casting, chill casting and model form/sand casting. Our experts are happy to advise you on all questions related to casting technologies.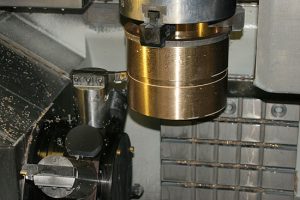 Additionally, during the past three decades we have increased our investment in vertical integration and, therefore, real net output ratio. As a result, we have significantly expanded our finish-machining capacity. Today, we have a state-of-the-art machinery park that includes CNC-controlled turning centres and milling machines (computerized numerical control), and we continue to invest in this segment. By doing so, we're keeping up with the market trend and with our customers' increasing need for ready-to-install parts and components.
The substantial application areas of our products require different specifications towards the chemical and physical material characteristics. The basis element for our alloys is copper, which can be combined, or alloyed, with many other metals. Based on inward processing, the positive material characteristics of the different metals can be combined. The best-known copper alloys bronze and brass.
Today we cast over one hundred different alloys – and continue to develop new and innovative ones.